Waterpipe Slide Sizing Guide
01/06/2017 at 23:28 pm
We get asked a lot of questions on the web hotline, but the absolute hardest one to answer is - what size slide do I need for my waterpipe?. There are quite a handful of sizes available and they are similar enough that it is hard to tell from just a picture. There are also different styles available that help compound the difficulties of finding the size. We have developed a new method to help determine the proper size of your fitting with just a dime.
I like to break down the styles into three categories and then work from there. The first is the classic "grommet" style slide, which is almost always a 9.5mm stem size. If your pipe has a rubber o-ring on the bowl, this is the size for you.
The next two categories are both glass on glass connections and are either "male" or "female" connections. Each style has the same three sizes to them as well. The male connection is usually for oil rigs and has the ground glass on the outside of the joint. A female is generally for flower or herb pipes and is ground on the inside of the joint. Just remember that if your pipe will need the opposite slide, so if the pipe has a male connection it needs a female slide. The picture below has a male connection on the left and a female on the right.
With either connection you'll encounter 3 standard sizes: 10mm, 14mm, & 18mm. To determine your size we just need a regular US dime. A dime is 17.91mm in diameter, which is just enough smaller than our largest size that it will fit right in the hole. It's also big enough that it won't fall into the other sizes.
Female Connections:
If your dime fits all the way into the hole, it's an 18mm connection and you need an 18mm male slide.
If the dime doesn't fit but it sits in a little ways, it's a 14mm connection and you need a 14mm male slide.
Now the last one is a bit tricky but if you look close enough, Franklin Roosevelt's head is just about 10mm across. Drawing a couple of lines will help see if it matches. If it is about that size, you need a 10mm male slide for your pipe.
Male Connections:
Hold your dime up against your connection and if the connection completely covers the dime but only by a little, it's an 18mm connection and you'll need an 18mm female slide.
If the dime completely covers the connection with plenty of extra, it's a 14mm and you'll need a 14mm female slide.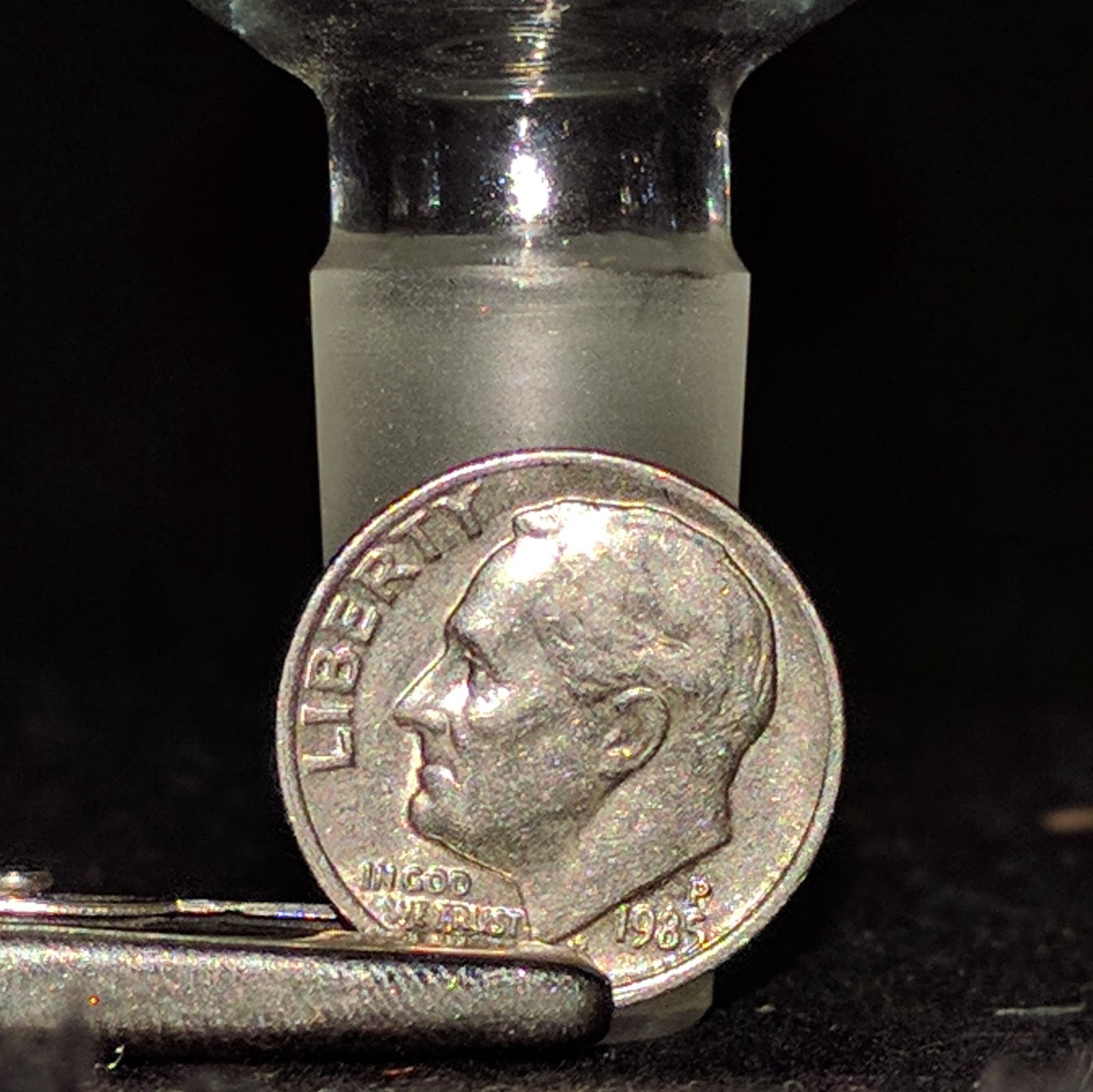 If the connection just barely covers Roosevelt's head and leaves his nose sticking out, it's a 10mm connection and you need a 10mm female slide.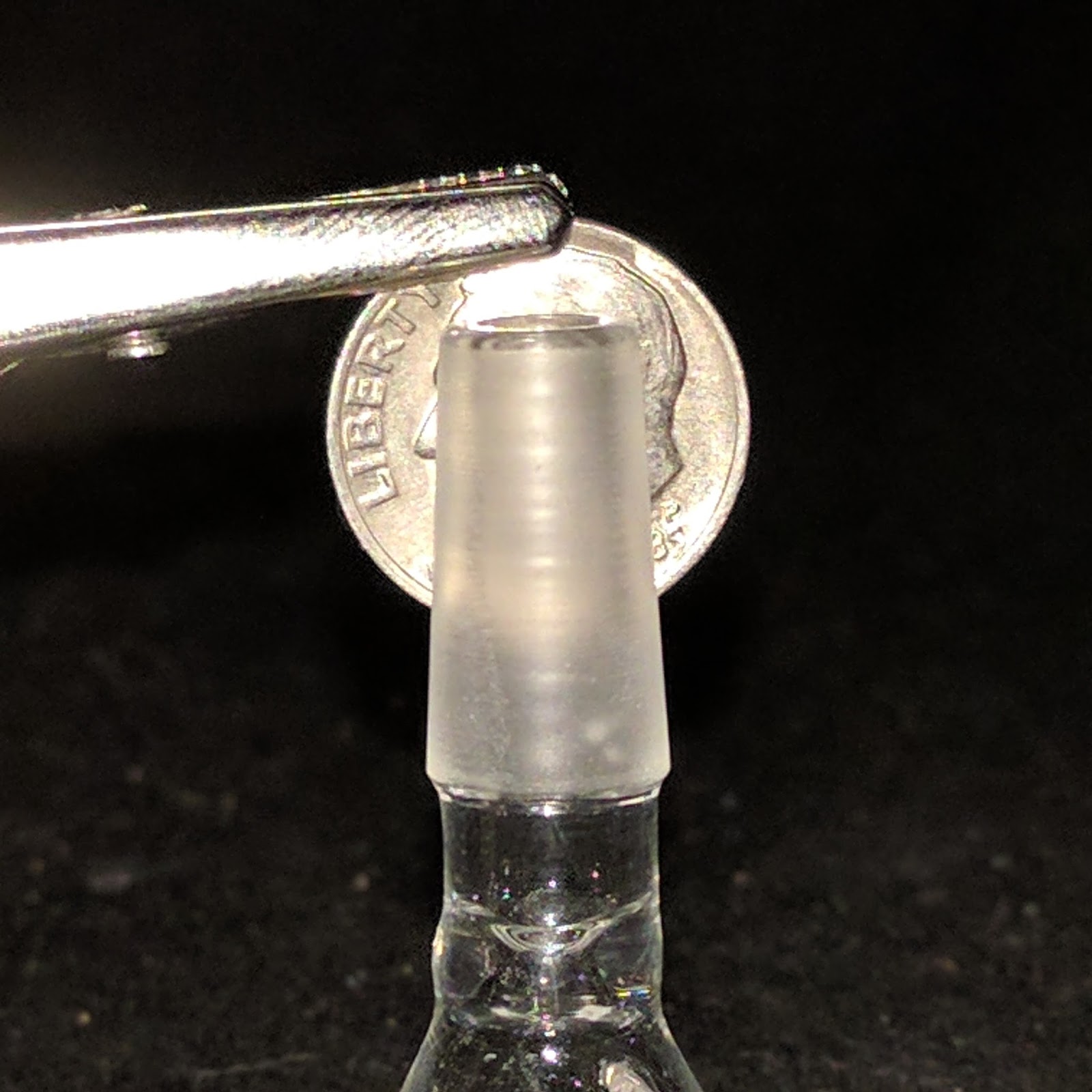 We hope this helps in adding new pieces to your collection. If you have any other questions you can use our Contact Form or you can text/call at 616-951-5297.