Grand Rapids Art Downtown 2017
04/10/2017 at 21:56 pm
Art Downtown is a multi gallery art show that encompases a majority of downtown Grand Rapids. The Avenue For The Arts sponsors this "Artists Take Over" event each year at the beginning of spring. Over 30 locations hosted over 400 artists and 3 trolleys were available to ride from location to location. Smokin Js was proud to bring in local student Mackenzie Tucker aka Melolagnia for her show Tsunami of Consciousness. We also got to host the wonderful Amanda Joy aka Happy Henna Tattoo who laid down some amazing ink on patrons.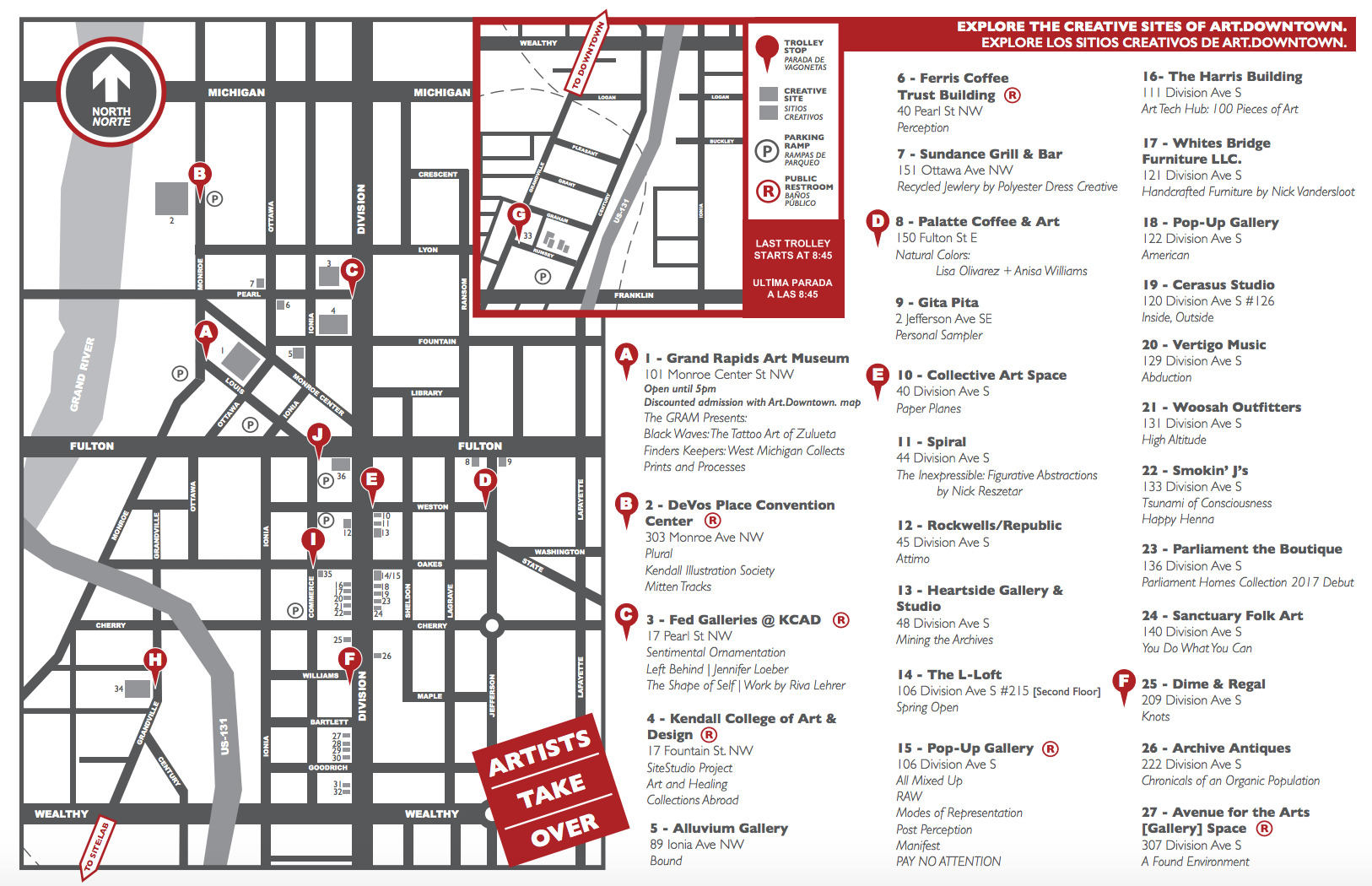 Mackenzie studies graphic arts and illustration at Kendall College of Art & Design, which is a few blocks north of Smokin Js. She is a writer, dancer, performer, model and artist that does not like the bounds of traditional art forms. Her blog, Melolagnia, is about music and feelings that she writes when she has free time to spare with her busy school/work/art schedule. And follow her Instagram to keep apprised of her upcoming shows. Tsunami of Consciousness is a compilation of pieces by transdisciplinary artist Mackenzie Tucker. These pieces are made impulsively without any compositional plans. Together this body of work unites to depict the artist's uninhibited expression.
Amanda Joy has been a henna artist since 2010 and practices under the name Happy Henna Tattoo. She is well versed in many types of henna designs and styles and is familiar with it's many diverse cultural uses. Steve Stone is also a henna artist who focuses mostly on sacred geometry. Steve was commissioned for a special piece for Brian that you can see at the end of the slide show. They are working together towards an Art Prize project entitled "Crowns of Courage" to help cancer survivors ease through the rough times. We are excited to have them back for more events and look forward to their Art Prize entry.